The cuisine of Zanzibar, how could it be otherwise, is a tasty combination of Arab, Indian and British influences that are seasoned with the spices that made the archipelago so famous: cloves, coriander, cardamom, cinnamon …
A varied gastronomic range that It includes seafood, meat, fish and salads as well as typical dishes that I recommend you try.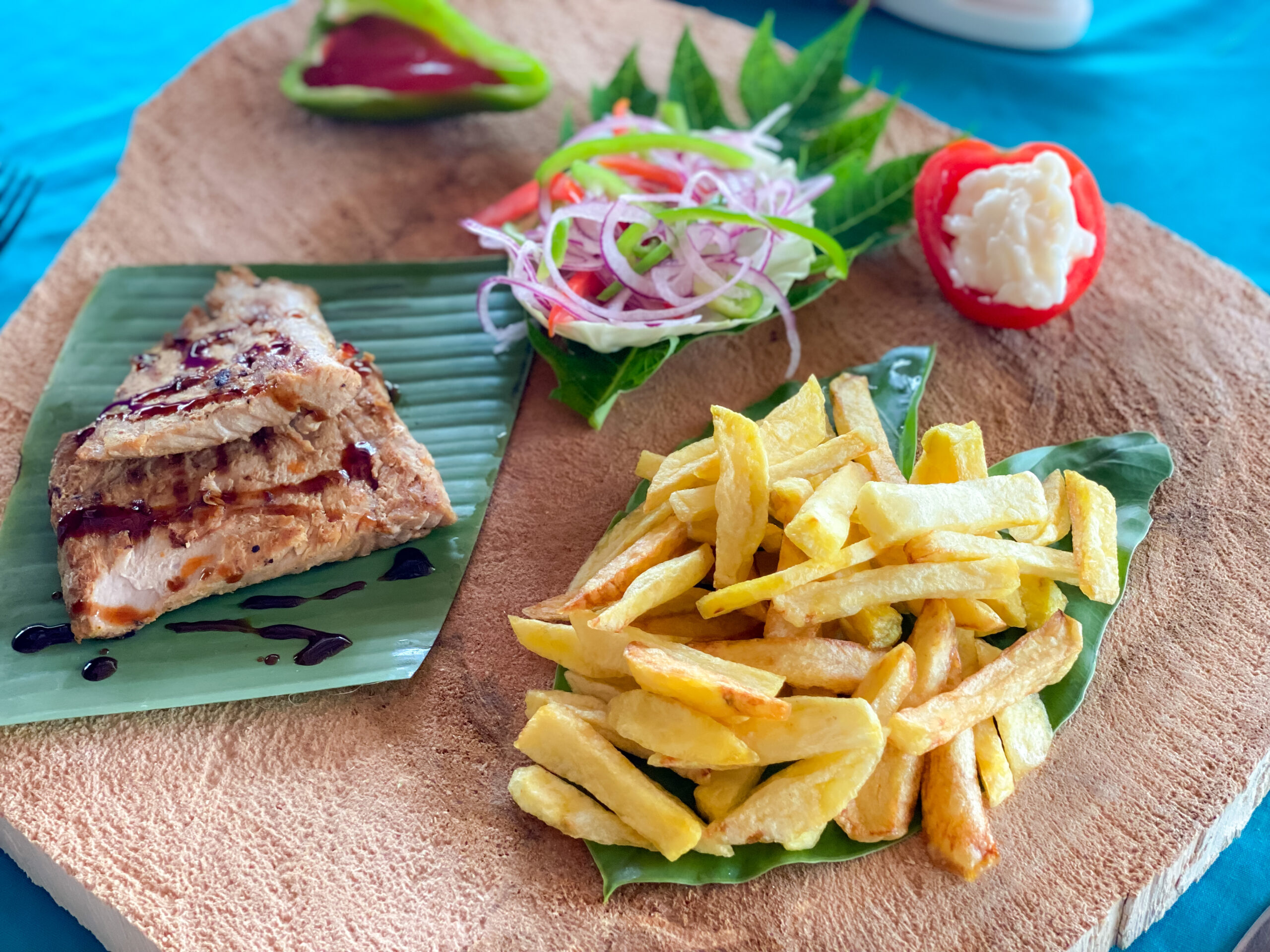 Simple, filling and flavourful
Arab, Indian & British
Gastronomy with arabic, indian and british influence
Fresh & Naturals
Fresh products, without much preparation
Indian Ocean
Exotic fruits and vegetables on the same plate.
Five senses
Flavors and smells that awaken senses
The traders from the Middle East introduced most of the spices to Zanzibar, which is also referred to as the spice island.
The most important spices are cloves, but also nutmeg, cinnamon, pepper, turmeric and vanilla grow well on the islands. Some of the dishes the Indians brought include the popular biryani rice, masala, chutney, curries and samosas.ando ingredientes para el consumo local.
More information about Spice Tour

Beer
If you like beer, go for the two local brands: Safari and Kilimanjaro.

Wine
The wines served in restaurants are usually South African and European.

Desert
As for desserts, forget the sweets and taste exotic fruits and natural juices. They are delicious.
What do customers say about us?